Community Surveys
We need your help! Please help our housing study by participating in the Community Needs Assessment Survey.The links below will take you to a survey that will take 10 minutes or less to finish. The surveys are to help the City of Robinson determine housing and community needs for both residents and commuters.
Resident Survey – https://tinyurl.com/RobinsonResidentSurvey
Commuter Survey – https://tinyurl.com/RobinsonCommuterSurvey
The QR Codes will also take you to the surveys.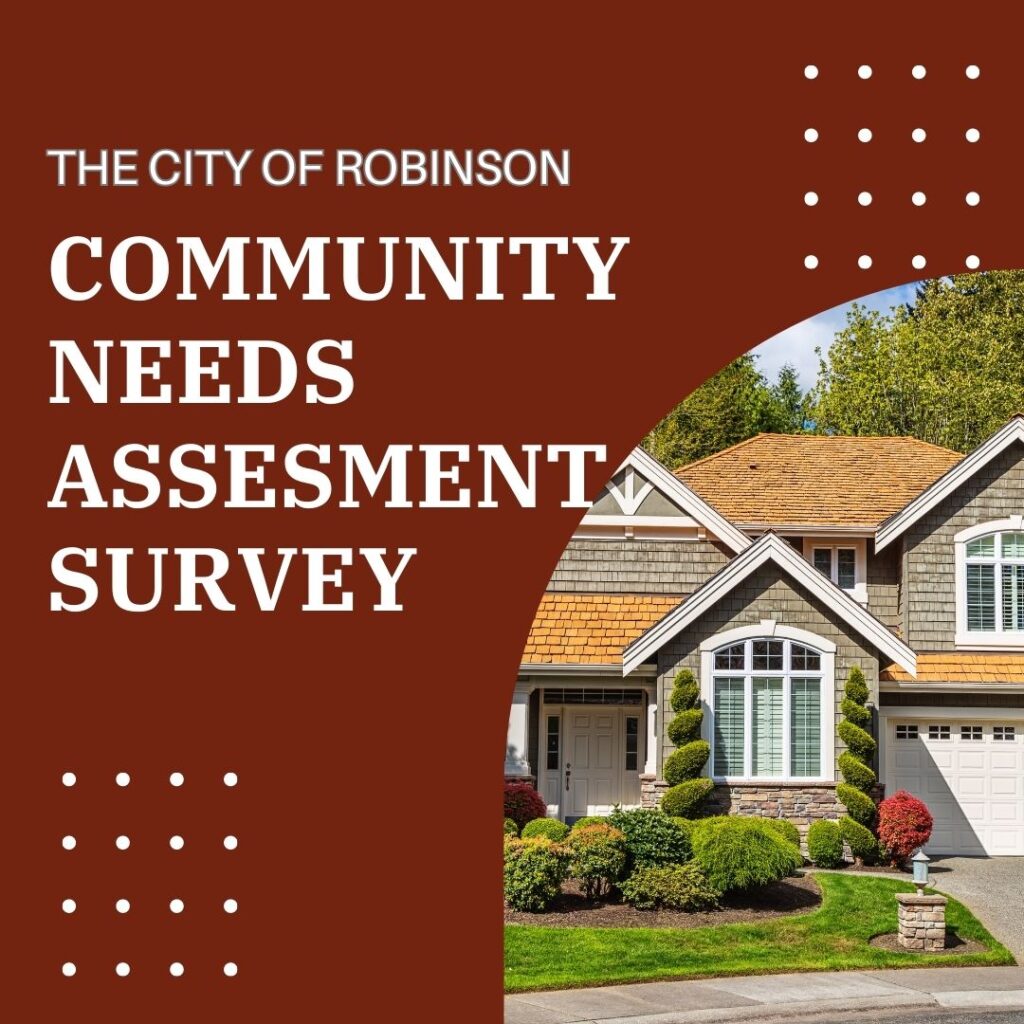 Community Needs Assessment Survey

City of Robinson Resident Survey